Jon Loomer gives the low-down on the latest Facebook algorithm change and how link-baiting willget you slapped.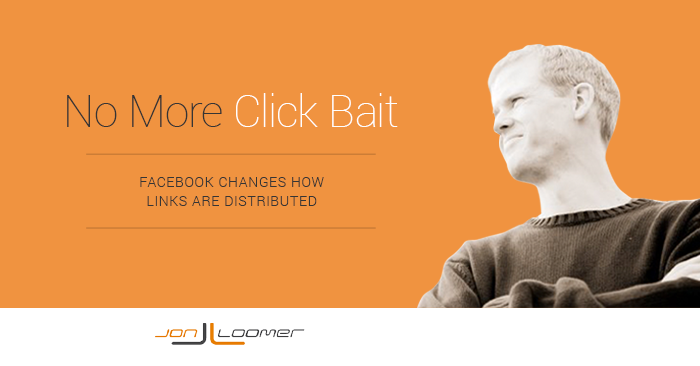 "I've preached a very simple approach from Day 1: Share content that is helpful, educational or entertaining. Do not deceive. Do not prioritize posting method over the content. And do not chase an algorithm."
via No More Click Bait: Facebook Explains How to Share Links – Jon Loomer Digital.